Emails and Newsletters: Saving YOU Time with our New Auto-Formatting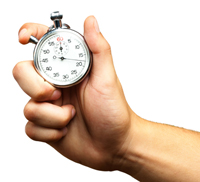 We've also recently made some updates to the way in which our Email Templates are styled. In order to make your email formatting job easier, and to help get your newsletters out the door faster and looking their best, we've implemented a new way in our system of styling the email broadcasts. For most of our clients what this means is that your email templates now will be formatted and sent with your website's default content styles, without you having to do any extra formatting. For a few where their web site's styles may not match their email or newsletter's look, we can now set up a unique and dedicated style sheet to use just for your email templates. If you have any questions on how to work with this new formatting, please don't hesitate to contact your Full Partner web content support staff to find out how quick and easy it is to have your emails looking their best.
We've got a lot more updates and refinements planned for the next few months so keep an eye out for more email announcements from us as we continually enhance and add in new features to our system.