<< back
Archive for 'add new tags'
Full Partner Offers Full Featured Learning Management Software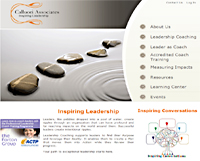 Recently the Learning Management System along with the Forums have been enhanced both visually and functionally, and are now right up there with the most state-of-the-art online learning management systems on the market today. A driving force behind these updates has been Cynthia Calluori and Associates, one of our premier clients using the Learning Management System. Cynthia Calluori is taking advantage of our dynamic LMS to realize her vision of having not one, but several online learning websites available to her international clientele. Here is just one of her sites that she has recently launched. http://www.dental-education-centre.com We are very proud to have such a visionary and driven client who is taking full advantage of all the functionality Full Partner can offer as an All in One Solution!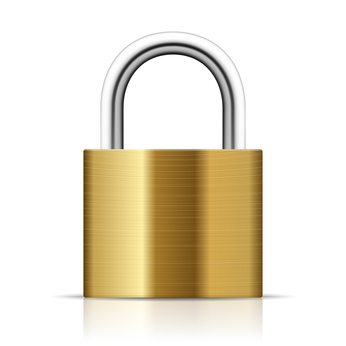 Recently there was quite a buzz as the Heartbleed security bug swept concern through website owners all across the web. We here at Full Partner want you to know that your website was never at risk, and your website's security is always a primary concern for us. This recent Heartbleed issue was targeted to sites that were built on open source and free website service providers. This is just one more reason to appreciate the services and peace of mind Full Partner is providing for you. We are always updating our servers with the latest security updates and working to ensure that we stay on top of trends so that we are able to provide you with an optimal level of internet security at all times. You can sleep easy knowing that Full Partner has your security as a primary concern and that we are taking care of all this "behind the scenes."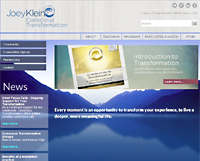 This past month Full Partner has been proud to host our newest website Joey Klein - Conscious Transformation. Joey Klein is a rising star in the coaching and motivational speaker's circuit, and his organization is fully integrated with the Full Partner System. From Events Management, Ecommerce, Learning Management to a highly Customized Design.
Check out how some of our other top clients are using Full Partner's Premier Technology to boost their business on our Showcase page. If you are not using the full power available to you to take your on-line business ideas to the next level, give us a call and we can discuss what features Full Partner has that you can use more effectively to improve your online web presence and business.
Contact Scott Hickey today at 303-800-0721 or email him at scott.hickey@fullpartner.com
Emails and Newsletters: Saving YOU Time with our New Auto-Formatting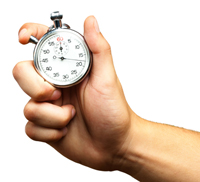 We've also recently made some updates to the way in which our Email Templates are styled. In order to make your email formatting job easier, and to help get your newsletters out the door faster and looking their best, we've implemented a new way in our system of styling the email broadcasts. For most of our clients what this means is that your email templates now will be formatted and sent with your website's default content styles, without you having to do any extra formatting. For a few where their web site's styles may not match their email or newsletter's look, we can now set up a unique and dedicated style sheet to use just for your email templates. If you have any questions on how to work with this new formatting, please don't hesitate to contact your Full Partner web content support staff to find out how quick and easy it is to have your emails looking their best.
We've got a lot more updates and refinements planned for the next few months so keep an eye out for more email announcements from us as we continually enhance and add in new features to our system.
Show Your Expertise by Blogging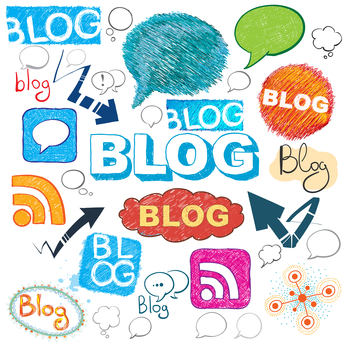 Why blog? It seems the past couple of years everyone is talking about and writing blogs. Countless sites have emerged in the internet landscape where you can start a blog with relatively minimal effort.
If you have an internet business, there are several benefits to blogging. One is to set yourself up as an "expert" in your field. Do you have a specialty that makes your business or the services you offer unique? By presenting your knowledge in the form of a blog, with tips, insights, or interesting tidbits you can showcase your expertise in your field.

Blogs are given a higher weight in search engines because search engines look for content that is updated and fresh. If you are contributing to your blog daily or every few days, your Full Partner site will have a higher ranking in the search engine. For this reason alone, blogging makes good business sense.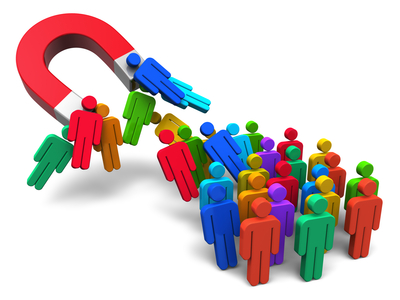 Full Partner's goal is to help its clients become "magnetic" – that enviable situation where they naturally and automatically attract the business, customers, associates and resources they need.
This is actually the opposite of what most businesses think they have to do, which is to struggle, manipulate, cajole, convince and push to get people to buy, or to even look at you. Not to mention the huge amount of money they are sure they will have to spend on advertising that scatters their message to the four winds with little confidence that it will bring them the right customers.
It doesn't have to be that way. With a modest amount of your time and very little investment, you can transform your business into something people appreciate, like, trust and actually want to do business with. You can convert strangers into fans, then fans into leads, before you ever even speak to them. You can draw people to you, like iron filings to a magnet.
How? We'll be exploring that in posts to come…
Social Media and Pull Marketing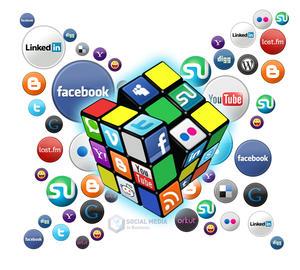 The puzzle of Social Media continues to confuse many of us. This is a market that changes daily. Lots of people are claiming to be experts and gurus of Social Media Marketing SEM. We may want to challenge that notion, because how could anyone really be a full expert in a market that changes this quickly? I believe we are all learning and figuring this out as we go.
That being said, there are models and "better-best" practices that are emerging in this ever-changing field. Many of the Social Media giants, such as Facebook, Twitter and LinkedIn, provide us with more than just connection; they provide us with a way to foster relationships. And Relationship Marketing is where the power is.