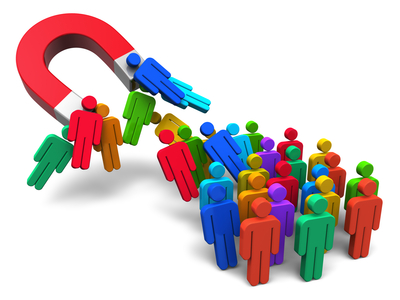 Full Partner's goal is to help its clients become "magnetic" – that enviable situation where they naturally and automatically attract the business, customers, associates and resources they need.
This is actually the opposite of what most businesses think they have to do, which is to struggle, manipulate, cajole, convince and push to get people to buy, or to even look at you. Not to mention the huge amount of money they are sure they will have to spend on advertising that scatters their message to the four winds with little confidence that it will bring them the right customers.
It doesn't have to be that way. With a modest amount of your time and very little investment, you can transform your business into something people appreciate, like, trust and actually want to do business with. You can convert strangers into fans, then fans into leads, before you ever even speak to them. You can draw people to you, like iron filings to a magnet.
How? We'll be exploring that in posts to come…