As indicated in our last Blog, with so many Full Partner Web Power for Business features and benefits to write about, I've decided to start a new series of blogs to tell you about each of them. Over the next few weeks, I'll be writing blogs about the features and benefits of using the Full Partner Web System to grow your Small Business
So, in this blog article we're going to explore the Full Partner Customer Relationship Management (Intranet - CRM)
The Full Partner Web System provides a suite of web-based applications to address the internal needs of your organization. Known as an "Intranet", this is a private area on the Internet you can use to share information, collaborate on activities and manage your customers, prospects and sales opportunties.
You Can Manage Your:

Users & Contacts
Prospects
Companies
Appointments Calendar
Projects
Tasks
Issues
Timeslips
Features of our Customer Relationship Management facility:
Intranet-Customer Relationship Management (CRM)

Users Contact Infomation

Prospects and Lead Sources

Companies Database

Manage your Sales Opportunities

Online Calendar for managing your Appointments and Tasks

Documents Management System in multiple formats

Project Management System

Task Manager to follow-up and keep notes on communications

Issue Manager - for handling customer support trouble tickets and solutoin tracking

Timeslips for hourly billing projects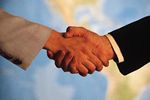 With Full Partner you can quickly deploy a centralized information solution for your organization. Access it any time of day from anywhere in the world using our fully integrated SaaS- Software as a Service system.
Benefits: What do all of those Full Partner CRM Web Power for Business features mean for you? Well, to sum it up-- You get More for Less... The Full Partner Customer Relationship Management System will help you manage your Prospects, Customers, Affiliates, Members, Calendars, Projects, Tasks, plus Hourly Billings and accelerate your business to the next level. In many cases our Client's have experienced a quantum leap in revenue while spending less time managing all of their back office functions so you can do what you do best.
The Full Partner Web System has been developed to create and build powerful, fully integrated yet affordable Small Business eCommerce website solutions for its clients. Full Partner has invested millions of dollars in this unique, proprietary system, with the purpose of "renting" its functionality to its clients at a very low cost, while providing a broad set of features and benefits usually reserved for expensive custom coded systems costing tens of thousands of dollars. Ask for your Free Demo.
Dave Westfall is a Internet Marketing eBusiness Consultant and Small Business Coach who provides solid advice and proven solutions that work to help you grow your business. Dave was recently quoted in this Wall Street Journal New and Improved Small Business Turnaround Article.

Click on these links to follow Dave on Twitter or connect with him on Facebook, MySpace or LinkedIn. Or for more information please visit Dave online .
All the best,
Dave Westfall, MBA
DewPointe Ventures LLC