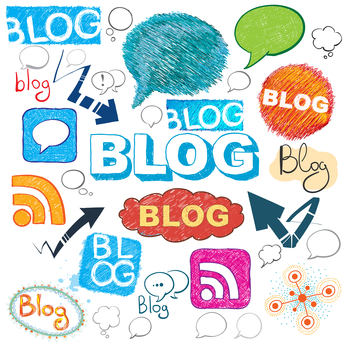 Why blog? It seems the past couple of years everyone is talking about and writing blogs. Countless sites have emerged in the internet landscape where you can start a blog with relatively minimal effort.
If you have an internet business, there are several benefits to blogging. One is to set yourself up as an "expert" in your field. Do you have a specialty that makes your business or the services you offer unique? By presenting your knowledge in the form of a blog, with tips, insights, or interesting tidbits you can showcase your expertise in your field.

Blogs are given a higher weight in search engines because search engines look for content that is updated and fresh. If you are contributing to your blog daily or every few days, your Full Partner site will have a higher ranking in the search engine. For this reason alone, blogging makes good business sense.
Another reason to blog is for Customer Relations. It offers an informal way to provide tips, instructions, and various information to customers about your products. Customers can ask questions and also offer feedback through blog commentary. This makes your website a valuable resource which gives vistiors a reason to visit frequently and to buy from you more often.
Full Partner offers fully integrated SEO rich blogs built right into your website, if you are not blogging and are interested in getting started, give us a call and we can help you set up your blog and get your expertise noticed!